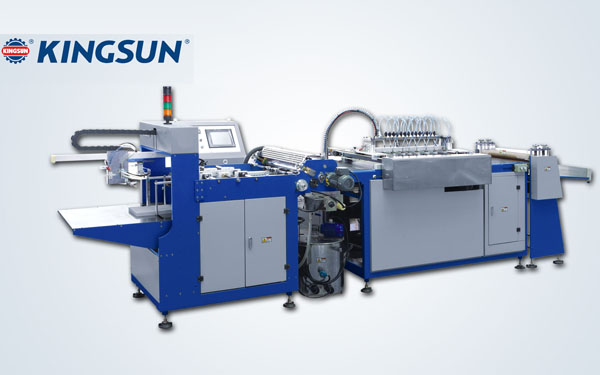 Features
1. The feeder of the hard cover inside liner making machine is an automatic feeding type with suckers and an ultrasonic detector for double paper checking.
2. It offers cardboard feeding with servo motor control and a linear guide roller to ensure high precision.
3. In order to improve the working speed, the cardboard table uses on-line feeding.
4. The hard cover inside liner making machine has PLC control and is easy to operate. It will display an error on the computer screen when a problem occurs, which enables the operator to easily solve the problem.
5. The system is available in multi-language for the operator to choose.
6. The hard cover inside liner comes with a finished inside lining that is smooth and flat.
Application
The hard cover inside liner making machine is used for inside paper lining. After the cardboard is pasted with surface paper, this machine pastes the inside liner paper.
Technical Specifications of the Hard Cover Inside Liner Making Machine
Paper size
Min. 130 x 230mm
Max. 570 x 830mm
Paper thickness
100-200gsm
Cardboard thickness
1-3mm
Finished product size
Min. 200 x 200mm
Max. 540 x 800mm
Min spine width
15mm
Max quantity of cardboard
3pcs
Precision
0.5mm
Production speed
25sheets/min
Motor power
4KW/380V, 3 phase or special made
Heating power
6kw
Machine weight
2200kg
Dimensions
5600x 1700 x 1860 ( L X W X H)
Note:
The maximum and minimum size of the cover is subject to the size and the quality of paper.
The maximum speed is 25 sheets/min., but the speed of machine depends on the size of the cover.