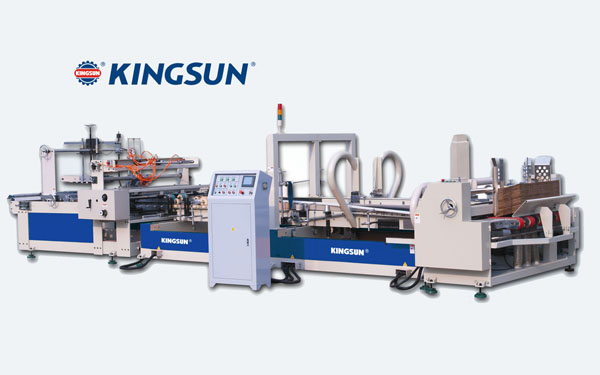 Introduction
1. The automatic corrugation box gluer offers fast carton forming speed.
2. Suction feeder ensures precision paper feeding.
3. The second-time indentation ensures the origami is more accurate.
4. Low waste
5. The second-time correction helps eliminate the scissors mouth.
6. Our automatic corrugation box gluer features exact counting.
7. Beating-system allows the paper box to have good formations.
8. A neat and accurate pile.
Technical Specifications of Automatic Corrugation Box Gluer
| | | | |
| --- | --- | --- | --- |
| Model | KG-2000 | KG-2800 | KG-3200 |
| Max. Cardboard | 900×1950mm | 1200×2600mm | 1500×3000mm |
| Min. Cardboard | 250×700mm | 300×850mm | 350×900mm |
| Installation Area | 2600×10000mm | 3500×12000mm | 4500×15000mm |
| Power Required | 8.5Kw | 10Kw | 12Kw |