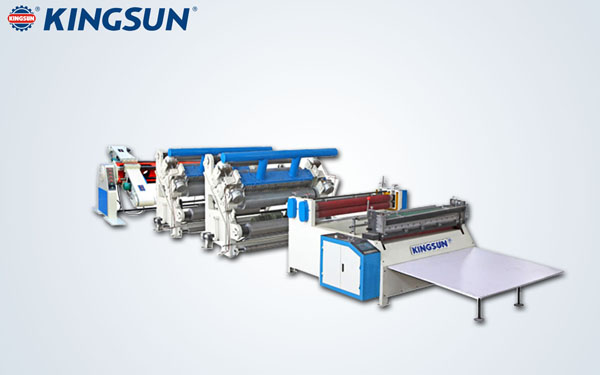 The vacuum single facer is composed of winding drum bracket, single facer and computer slitting machine primarily.
Using roll paper as raw material, through processes like corrugating, glue coating, bonding, drying and cutting, the single-face corrugated paper plate can be achieved continuously.
Our vacuum single facer features high automation, low power consumption, high efficiency, and easy maintenance. It is ideal for use in medium and small sized printing enterprises and carton packing industries.
Max. paper width
1200mm
1300mm
1400mm
Speed
0-50m/minute
(stepless speed adjustment) 0-50 m/minute
(stepless speed adjustment) 0-50 m/minute
Heating method
Electrical heating (quartz tube) Liquefied gas, steam, heat conducting oil
Corrugation type
UWA C, B, E ,F,G
UWA C, B, E , F, G
UWA C, B, E , F, G
Power supply
Three-phase four-wire 380W 50Hz 3Kw variable speed motor
Three-phase four-wire 380W 50Hz 4Kw variable speed motor
Three-phase four-wire 380W 50Hz 4Kw variable speed motor
Dimension (mm)
8000*3000*1700
8000*3300*1700
8000*3500*1700
Weight (kg)
6000
6800
7800