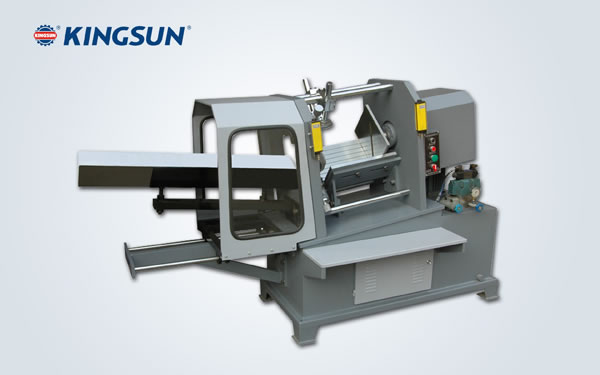 KCM series Label Punching Machine
KCM series label punching machine is mainly used in the production lines for making labels, playing cards, envelopes, aluminium-plastic bags, New Year cards, note books, credit cards, brochures, and children' books, etc. of any size and design.
Advantages of KCM series label punching machine:
1. By adopting hydraulic pressure system, our label punching machine features reliable performance and precise die cutting. Thus, finished products are characterized by unified sizes, clear and clean surfaces.
2. There are IR monitoring devices on both sides of the working table. This greatly improves operators' safety.
3. The loading platform is adjustable forward and backward and it is also convenient to replace hollow punches. Thus our label punching machines can help save labor force and reduce production time.
Parameters of KCM series label punching machines
Model
130
150
220
280
400
500
Max. cutting size
90×65mm
100×100mm
150×150mm
190×190mm
270×270mm
340×340mm
Min. cutting size
87×57mm
55×40mm
95×60mm
105×75mm
120×120mm
150×150mm
Stack height
200mm
200mm
250mm
250mm
250mm
250mm
Pressure
12KN
16KN
30KN
40KN
50KN
50KN
Speed
99mm/s
76mm/s
66mm/s
65mm/s
65mm/s
65mm/s
Motor power
1.5kw
1.5kw
2.2kw
3kw
4kw
4kw
Weight
285kg
300kg
360kg
560kg
900kg
1140kg
Dimensions

1,680×
650×1,230mm

1,700×
650×1,230mm
1,800×
700×1,360mm
1,850×
740×1,400mm
1,900×
840×1,400mm
1,950×
850×1,500mm
Kingsun Machinery Company is an experienced label punching machine manufacturer and supplier in China. In addition to label punching machines, we can also supply many other related post printing machines, printing equipment and packaging machinery, such as thermal film laminating machines, hot foil stamping machines, film blowing machines, and more.
As a result of our high quality equipment at reasonable prices, our products are well accepted in international markets, such as Europe, America, Asia, and Africa.
Thanks for visiting our website. For more information, please feel free to contact us.