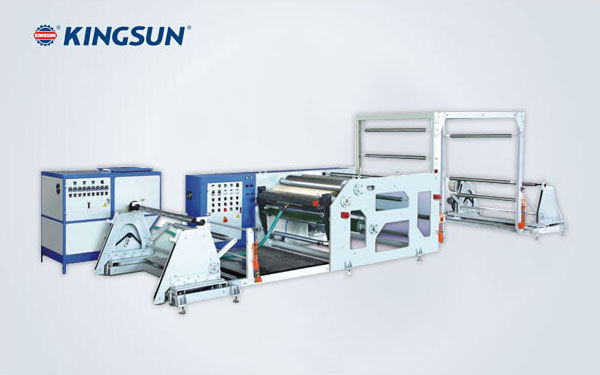 Introduction
1. The hot melt coating machine is applicable for the production of double sided tape, adhesive sticker, shoe material and other EVA hot melt adhesives.
2. This coating machine needs the working medium of solid hot melt adhesive, requires no drying oven, causes no pollution, occupies small floor space and features energy conservation, low investment and high productivity.
3. Our hot melt roll coater is well suited for coating kraft paper, label paper, metal foil, plastic film, natural textiles, chemical fabrics, non-woven cloth, carpet, paper plate and other materials in the industries of packaging, medicine, automobile, apparel, electronics and decoration.
Features
1. Coating method: slot die coating;
2. High-precision coating head is used to increase the coating accuracy and extend the machine lifespan;
3. There is a web-guiding system on the unwinding section;
4. Flexible switch between manual control and automatic control; easy and safe semi-automatic operation.
Technical Parameters
Model
400
600
800
1100
1300
1500
Coating width
400mm
600mm
800mm
1100mm
1300mm
1500mm
Quantity of adhesive
15-200g
Coating speed
50m /min
Unwinding diameter
1000mm
Rewinding diameter
700mm
Quantity of unwinding device
2 sets
Quantity of rewinding device
1 set
Power
8.5kW
11kW
12kW
15kW
18.3kW
20kW
Power supply
380V/50Hz
Temperature
230 ℃